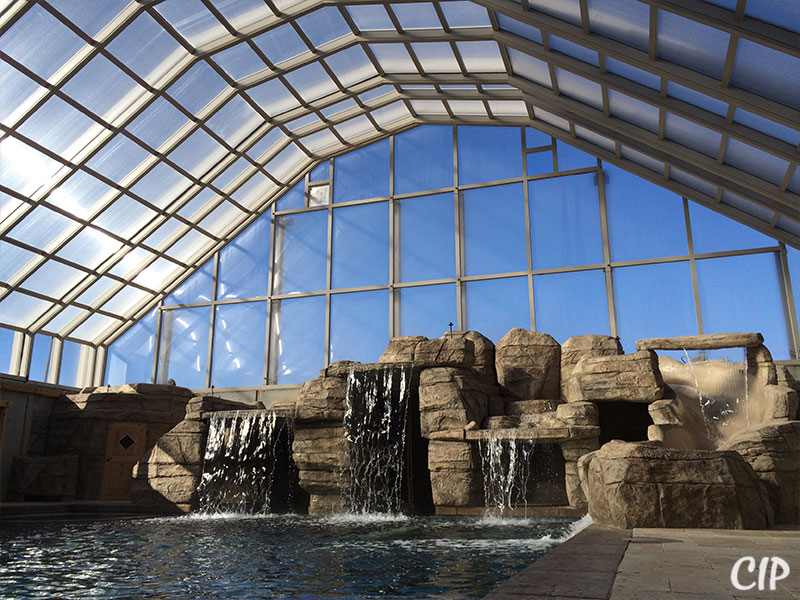 Taking a bold stance to say that not every pool buddy is getting the most out of their swimming pools! They keep ignoring the advantages of swimming pool enclosures. That's why their pool becomes an occasional fun place.
Well, that should not be the case. We all should remember that swimming pools are an excellent opportunity to introduce regular fitness into our lives. It should be our all-year-round fun place to take the stress off to achieve its ultimate purpose. 
If you own a swimming pool and you aren't convinced yet to install a swimming pool enclosure, hear me out in the following paragraphs.
Unsung Advantages of Pool Enclosures
Have you ever imagined enjoying a refreshing dip in your swimming pool all day, all year? Yes! That's possible with swimming pool enclosures. It gives you protection from the all-mighty power of the sun as it blocks the harmful UV rays which can cause skin cancer. 
For as many days as you want, you and your family can enjoy the pool regardless of the weather. It could be your hosting place for any occasion for your friends and relatives who are on the vibe to swim. It could also be a way to keep your kids safely entertained, so you have your own time with your friends at the poolside in peace.  
Give you a ticket to wellness
Because you can swim in your pool with no restrictions, you get to access a gym-like routine exercise to improve your health. By the act itself, swimming builds endurance, muscle strength, and cardiovascular fitness. But what is more, swimming works the entire body at the same time.
Do you know that your body would work harder in 30 minutes in the pool compared to 45 minutes in the gym on average? As long as you have protection from the swimming pool enclosures, you and your loved ones can enjoy these health benefits in swimming.
Aside from the obvious reasons that enclosures keep the debris out, so your pool looks clean all the time, it also adds aesthetic value to your pool. The wide range of roofing shapes and designs available (sloped, gable, dome, etc.) elevate the looks of your pool. 
 You can also improve your privacy while swimming by blending the screen's colors like blue, green, or yellow. Putting LED lights on a swimming pool enclosure can do a tremendous aesthetic change to your pool. Illuminative pool looks appealing, right? These swimming pool enclosure decorations will indeed extend your swim time.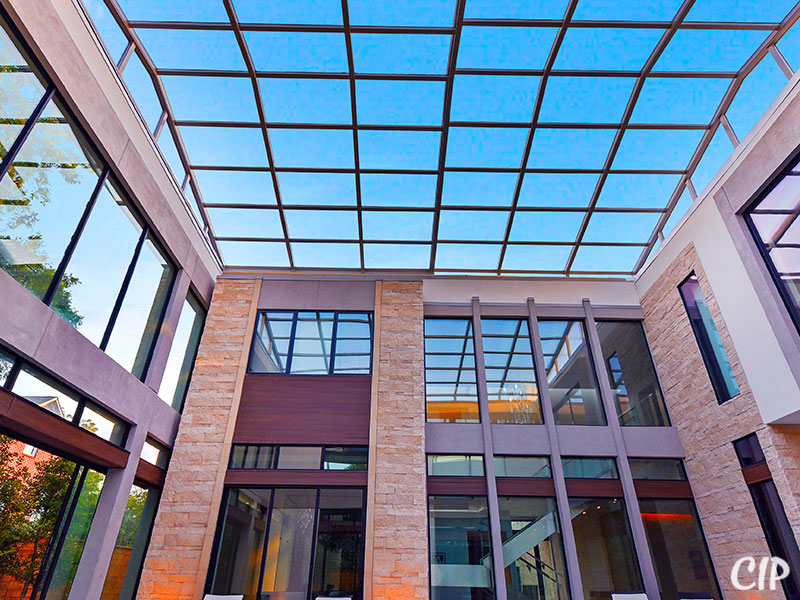 Control the pool maintenance cost 
Your pool's filter and other equipment doesn't have to work so hard under the shade of an enclosure. It discourages the growth of algae plus reduces the evaporation of water and chemicals. Because of this trapping mechanism, you don't have to constantly refill your pool with water or treat your pool with chemicals.  
Another way pool enclosures save you from energy expenditure is it keeps your preferred swimming pool temperature longer. It confines the sun's heat, thus making your pool's water warm for the longest possible time. You won't be needing to turn on the heater as frequently as you did without pool enclosures. 
Read How Much is a Swimming Pool Maintenance Cost for more tips on lowering your pool maintenance cost.
People aren't convinced get a swimming pool for their home because of the time it takes to clean it. Some may have seen their neighbors spending their good sunny weekends skimming their pool. They reckon they must dedicate a day or two in a week to remove leaves, twigs, and yard debris when they have pools.
And that is just sad. One of the highlighted reasons swimming pool enclosures are invented is that it saves us from that labor-intensive cleaning hassle. It gives us a sheltered interior environment so insects, branches, and the likes won't find their way to the pool. 
We won't need to replace filters, pool covers, or even pool liners too often with swimming pool enclosures! 
Lessen harsh chemical use
Fun fact: an uncovered swimming pool loses 5 mm of water per day on average. But when you put up swimming pool enclosures, it can slow down the evaporation of either pool water or chemicals. Also, it prevents the entrance of pathogens, phosphates, and environmental pollutants that destroy the pH balance of the pool water.
These advantages of swimming pool enclosures hand-in-hand lead to decreased purchase or exposure to harsh chemicals because you won't need to make chemical adjustments to the water repeatedly. 
The safety benefits of putting an enclosure to your pool are undeniable! Swimming pool enclosures come with childproof locking systems that ensure your little ones won't fall into the pool whenever you're not around and looking. You can also prevent unwanted pool invaders like raccoons from going and hanging out in your swimming pool. Their feces contain harmful parasites that are detrimental to humans. 
Checking out the weather to know whether it's a good time for swimming? My friend, it always is a swimming time as long as you take these advantages of swimming pool enclosures to your heart.